Research Anthology on Developing Socially Responsible Businesses
53h 15m

Information Resources Management Association
IGI Global
2022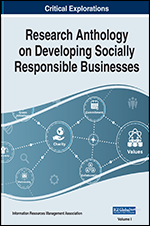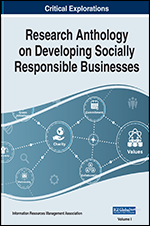 In today's world of global change, it has never been more critical for businesses to adapt their strategies, management styles, and policies to match that of the surrounding environment. Consumers are increasingly becoming more aware of the impact that businesses and product consumption have on environmental health. Thus, businesses have had to alter their production workflows to better suit a more environmentally conscious customer base. As society faces numerous issues related to the environment, health, poverty, and social justice, the need for socially responsible businesses is crucial to develop and improve the overall landscape of the business field.
The Research Anthology on Developing Socially Responsible Businesses discusses the best practices, challenges, opportunities, and benefits of creating socially responsible businesses and provides a context of why these business models are needed. This essential text also considers how society has changed over time and how businesses must adjust their ideals and practices in order to survive in a changing world. Covering a range of topics such as accountability, environmental issues, and human rights, this major reference work is ideal for business owners, managers, policymakers, academicians, researchers, scholars, practitioners, instructors, and students.
About the Author
Information Resources Management Association (IRMA) is a research-based professional organization dedicated to advancing the concepts and practices of information resources management in modern organizations. IRMA's primary purpose is to promote the understanding, development and practice of managing information resources as key enterprise assets among IRM/IT professionals. IRMA brings together researchers, practitioners, academicians, and policy makers in information technology management from over 50 countries.
In this Book
The Concept of Corporate Social Responsibility—Study Perspectives Proposal

Fundamental Concepts of Corporate Social Responsibility and Sustainability

Ethics and CSR Practices for Enduring Corporate Governance Culture

Corporate Social Responsibility in the Digital Age

Understanding Historical Background of Corporate Social Responsibility (CSR) and Realizing Social Media as a New Horizon in CSR Communication

Corporate Social Responsibility Values in Transforming Societies—Are There Country-, Status-, and Hierarchy-Based Differences?

Economic Nationalism and Corporate Social Responsibility

The Indicators of the Corporate Social Responsibility—A Search for Efficiency or a Concern for Legitimacy Towards Stakeholders? A Proposed Explanatory Model

Analyzing and Developing Corporate Social Responsibility—The Business Case for Corporate Social Responsibility

Value Creation via Corporate Social Responsibility—The Case of Emerging Countries

The Relationship Between CSR, Corporate Governance, and Firm Performance—Evidence from Moroccan Listed Firms

The Integration of CSR Practices in the Investment Decision—Evidence from Moroccan Companies in the Mining Industry

Communicating Socially Responsible Initiatives—New Incentives to Sustainable Development

Corporate Social Responsibility and Financial Information—Theoretical Approaches and Recent Developments

Corporate Social Responsibility Communication Research—State of the Art and Recent Advances

Communicating Corporate Social Responsibility in Healthcare Through Digital and Traditional Tools—A Two-Country Analysis

Valuing Social Responsibility in the Era of Data Analytics—A Process Model for Effective Practice

Analysing the State of Sector-Specific CSR Reporting—Evidence from Pakistan

Corporate Social Responsibility for Sustainable Strategy

Corporate Sustainability, Business Sustainability, or Corporate Social Responsibility—Some Relevant Criteria for Choosing the Right One

The Country-Level Determinants of Sustainability Reporting in Emerging Markets

Corporate Social Responsibility as a Part of the Strategies for Business Sustainability Based on the Innovative Activity Development

Corporate Social Entrepreneurship—An Effective Dual Strategy?

An Entrepreneur Sees the Reward—The Importance of Intellectual Capital and Corporate Social Responsibility in a Company

A Bibliometric Study on Socially Responsible Entrepreneurs

Competitive Advantage Development in Family Firms by Transforming Entrepreneurial Orientation Into CSR—Evidence from Spain

Analysis of Entrepreneurial Dynamics in Spain—The Role of Corporate Social Responsibility

Corporate Social Responsibility (CSR) and the 2030 Agenda in the Framework of New Trends in Tourism and Hotel Companies' Performance

Factors That Influence the Tourists' or Potential Tourists' Intention to Visit and the Contribution to the Corporate Social Responsibility Strategy for Eco-Tourism

Is Luxury Compatible With Corporate Social Responsibility (CSR)?—Models for Sustainable Marketing Strategies

The Corporate Social Responsibility Meme as a Business Foundation for Economic Peacemaking

The Influential Factors of CSR and the Future of CSR in China

Corporate Social Responsibility as a Strategy in a Self-Service Shop S-Mart—A Critical Analysis

Digitization as a Stimulus for Corporate Social Responsibility

Communicating Corporate Social Responsibility on the Web—A Content Analysis of Sustainability Reports in World's Best Multinational Workplaces

Working With New Media on Strategic Corporate Social Responsibility Campaigns

Corporate Social Responsibility and Digital Marketing

Why Should the Business Community and Organizations Leverage Social Media to Demonstrate Their Corporate Social Responsibility (CSR) Commitment?

Informing about CSR Initiatives on the Corporate Website or Staying Invisible?—SMEs in Controversial and Non-Controversial Industries

Corporate Social Responsibility Reporting in the Online News Letters of ExxonMobil and SPDC in Nigeria

The Role of CSR Reporting Instruments in Increasing the Organization's Management Performance

Sustainable Balance Scorecard as a CSR Roadmap for SMEs—Strategies and Architecture Review

Determinants of Sustainability Reporting in Medium Enterprises

Effects of Social Entrepreneurship on Organizational Performance—The Mediating Role of Corporate Social Responsibility

Local Authorities' Incubator as a Tool Supporting the Synergies Between Companies That Apply Corporate Social Responsibility and Social Enterprises

Assessing Corporate Social Responsibilities in the Banking Sector—As a Tool of Strategic Communication During the Global Financial Crisis

Healthcare Systems and Corporate Social Responsibility Communication—A Comparative Analysis Between Malta and India

Corporate Social Responsibility Application in the Healthcare Sector—A Bibliometric Analysis and Synthesis

Corporate Social Responsibility Definitions and Practice in Emerging Economies

Digitalisation of Mandatory Social Expenditure Targets in India—Cost or Value Addition?

Corporate Social Responsibility as an International Strategy

Being Green and Social Responsibility—Basic Concepts and Case Studies in Business Excellence

The Strategic View and Development of Corporate Social Responsibility—The Case Study of Samsung

The Impact of Firm Performance and Corporate Governance on Corporate Social Responsibility—Evidence from France

"It Fits My Business"—Corporate Social Responsibility Activities of Companies on the Route to Gain Competitive Advantage

Corporate Social Responsibility and Performance in the State of Qatar—Reality and Challenges

The Impact of Corporate Social Responsibility on Organisational Citizenship Behaviour, Work Engagement, and Job Embeddedness

CSR Wave—Social Impact as a Spillover Effect of a Brand's Crisis Communication Strategy – The Case of Lidl Hellas

Corporate Governance and Corporate Social Responsibility Disclosure

Corporate Social Performance and Governance Quality Across the BRICS Countries

The Role of Governance Attributes in Corporate Social Responsibility (CSR) Practices Evidence from Jordan

Corporate Social Responsibility in Emerging Economies—A Study With Special Reference to India

Corporate and Financial Social Leadership in Emerging Markets and the Developing World

CSR Initiatives of Family Firms—An Analysis of Mexican Business Groups

CSR Activities in Maritime and Shipping Industries

Corporate Social Responsibility in the Agri-Food Sector

Corporate Social Responsibility and the Local Community Effect—Insights from the Spanish Footwear Cluster

Using Integrated Corporate Responsibility to Enhance Consumers' Perceptions—An Overview of the Banking Sector

Corporate Social Responsibility and Disclosure of Socioenvironmental Risks by Credit Unions

The CSR Performance and Earning Management Practice on the Market Value of Conventional Banks in Indonesia

Dimensions of Corporate Social Responsibility in the Hotel Industry—The Case of Meliá Hotels

The Effects of CSR on Tourist Loyalty Toward Rural Hospitality Enterprises and the Moderating Effects of Religiosity—CSR and Tourist Loyalty

Corporate Social Responsibility (CSR) in Hotels in Austria, Pakistan, and Indonesia—Small and Medium Enterprise Spillover of COVID-19

Corporate Social Responsibility in Organizations—A Global Perspective – Types, Advantages, and Disadvantages

Youth Perception of Corporate Social Responsibility—Does Concern About Social Impact Convert to Consumption?

CSR in the Spotlight—Location and Gender as Drivers of Its Development

Peer Effect on Corporate Social Responsibility—Investigating Moderating Role of Business Group Affiliation, State Ownership, and Firm Size

Impact of Employees' Perceived Corporate Social Responsibility on Organizational Citizenship Behavior—A Proposed Theoretical Model

Creating Costumer Value in Corporate Social Responsibility for Cultural Heritage

Corporate Social Performance of Takaful Operators

Mandatory Corporate Social Responsibility and After That?—An Analysis from India

Corporate Social Responsibility and COVID-19 Pandemic Crisis—Evidence from Georgia

Impact of Digital Transformations on Corporate Social Responsibility (CSR) Practices in Turkey—A Study of the Current Environment

Influence of CSR Activities on Stakeholders in Foreign Markets

The Corporate Social Responsibility on Capital Market—Myth or Reality?

Do CEO Political Connections and Firm Social Responsibility Affect Debt Level?

The Impact of Adopting CSR on the Firm's Overall Performance—Empirical Evidence from Large Moroccan Firms

The Effect of Corporate Sustainability Practices on Financial Performance—Evidence from Turkey

The Importance of Consumer Perception of Corporate Social Responsibility to Meet the Need for Sustainable Consumption—Challenges in the Sportswear Sector

Social Responsibility and Sustainability of Fast Fashion Retail Companies in the Textile Sector

Corporate Social Responsibility and Financial Performance in the Banking Industry in Ghana

The Business of Business is Business Through Social Integration

Customer Relationships Management for Improved Productivity

Leadership for Sustainability—Connecting Corporate Responsibility Reporting and Strategy

Event Management

CSR Practices and Theory of Planned Behavior in an Organizational Context

CSR and Stakeholders' Engagement—A Relational Perspective – Suppliers' Social Responsibility—Auditing vs. Engagement in a Relational Capital Reference

The Concept of the Triple Bottom Line as a Link Between Sustainability and CSR

Evaluation of Sociotechnical Systems in Managing Corporate Social Responsibility and Stakeholders' Engagement

How Different Corporate Governance and Corporate Social Responsibility Impact Earnings Management—Eastern and Western European Countries

The Role of Corporate Sustainability on Firm Value—An Application on Borsa Istanbul

Influence of Internal Corporate Social Responsibility on Employee Retention With Special Reference to the Apparel Industry in Sri Lanka

Understanding Relationships Between Corporate Social Responsibility, Organizational Identification, and Ethical Organizational Behavior—USVI Retail Employees' Perceptions

Millennial's Involvement in Corporate Social Responsibility

Social Responsibility Reporting in Higher Education Institutions—A Systematic Literature Review

The Importance of Ethics and Corporate Social Responsibility in Financial Markets—A Literature Review and Recommendations for Ethical and Islamic Banking

A Literature Review of CEO Servant Leadership and Social Responsibility in American For-Profit Organizations

A Critical Look at Social Reporting Evolution—Social Case in Its Future?