Burn: How Grit, Innovation, and a Dash of Luck Ignited a Multi-Million Dollar Success Story
6h 17m 50s

Mei Xu
Gildan Media
2021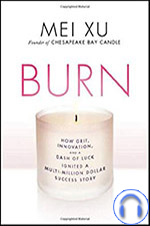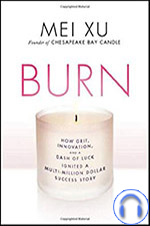 The American Dream continues to resonate with immigrants from around the world. Millions of people hope to come to the United States to build a better life for themselves and their families, often by creating and growing new ventures and companies. While not everyone succeeds, many do. Mei Xu is one of those successes. In Burn, entrepreneur and international business­woman Mei Xu tells her story of ingenuity, determination, and luck. Spanning three decades, from 1991 when she arrived at Washington's Dulles Airport, to today, Xu's story is one of stunning success. She built a multi-million dollar company, met and counseled thousands of entrepreneurs and businesspeople, and even advised President of the United States Barack Obama on the topic of job creation.
In Burn, you'll learn:
About the creation of Mei Xu's international lifestyle business and the success stories of other female leaders who triumphed over adversity to achieve their dreams
Why the American Dream is still within your grasp, and how to reach for it
How creators like Xu think differently about innovation and how you can harness her insights to build something new and exciting for yourself
Burn explains how Xu's embrace of design-driven entrepreneurship and thoughtful manufacturing powered her growth and prosperity in a truly international company. Design leadership remains vital to a robust and global economy. Burn will inspire you to follow your vision and have an impact on the world around you. Perfect for anyone seeking an engrossing and inspirational tale of success, Burn belongs on the bookshelves of professionals and entrepreneurs everywhere.
In this Audiobook
1. A Tale of Two Chinas

2. American Odyssey

3. American Entrepreneurs

4. Fragrance Forward

5. Made in America