Courses for Workplace Health and Safety - New Zealand Compliance Training
COURSES INCLUDED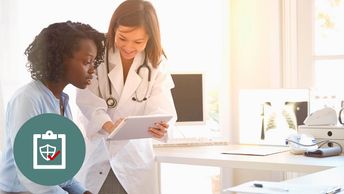 Compliance Course
New Zealand Health & Safety for Managers
As managers face increasing pressure to do more with less and priorities continually shift, one priority remains unchanged: managers in every industry share the critical responsibility of ensuring workplace safety. This course will discuss the specific health and safety obligations attached to managerial roles and equip learners to fulfil these obligations through outlining a risk mitigation process. It will also explore the manager's role in ensuring employers adhere to workplace safety laws and describe the penalties for non-compliance for businesses. This course was developed with subject matter support provided by DLA Piper New Zealand. Please note, however, that the course materials and content are for informational purposes only and do not constitute legal advice and may or may not reflect the most current legal developments. Nothing herein, or in the course materials, shall be construed as professional advice as to any particular situation or constitute a legal opinion with respect to compliance with legal statutes or statutory instruments. DLA Piper New Zealand accepts no responsibility for their contents and the reliance on the contents is prohibited and at the user's risk. Transmission of the information is not intended to create, and receipt does not constitute, a solicitor-client relationship. Readers should not act upon this information without seeking independent legal advice.
4 topics | 16m
Up to 30 Languages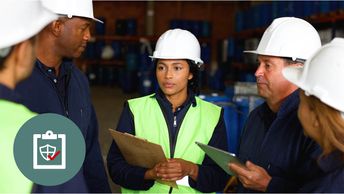 Compliance Course
Workplace Health and Safety Essentials – New Zealand
Every year, many workers die and many more are seriously injured while doing their jobs. New Zealand work health and safety legislation is designed to make workplaces safer for everyone. This course provides an overview of the legislation and how it applies to both employers and workers. It covers common causes of workplace incidents and the impact these incidents can have, employers' and workers' responsibilities under the law, the identification of workplace hazards and the risk assessment process. It also explains the hierarchy of controls for eliminating or minimising workplace risks, requirements for worker consultation about health and safety issues and required steps for responding to and reporting health and safety incidents in the workplace. This course was developed with subject matter support provided by Advisian, the independent consulting arm of WorleyParsons. Please note, course materials and content are provided solely for informational purposes and were current with the laws and regulations at the time of the last expert review, however, they may not reflect the most current legal developments. You should not rely on them or use them to form the basis for any opinion, decision, contract, commitment or action whatsoever, with respect to any proposed transaction or otherwise.
6 topics | 21m
Up to 30 Languages