CompTIA A+ 220-1002: Critical Security Concepts
14 Videos |

1h 36m 22s

Includes Assessment
Earns a Badge
Among the newer forms of security for most workers in the 21 st century involves social engineering—protecting workers and work against subtle but dangerous attacks by con men and scammers. This 14-video course reviews security fundamentals and the many ways in which devious people steal information—masquerading as delivery men, entering unauthorized areas without badges, shoulder surfing (airports, coffee shops), spoofing, dumpster-diving, and insidiously clever "spear phishing" attacks—legitimate-looking e-mails luring workers to malicious websites, or worse, into opening "encrypted" attachments with company credentials or password. Review critical measures of Active Directory administration, user management, and encryption of files and disks; implement logon time restrictions and failed-attempt lockouts; disable guest accounts in a timely fashion; avoid use of noncompliant systems; prevent careless moving or copying of office files; encrypt files and disks. In this day of widespread remote teleworking, safeguard home offices—where wireless signals are easily intercepted without simple, appropriate precautions. Danger lurks everywhere, and no one, however experienced, can ever be too careful! Course helps prepare for CompTIA+ certification exam 220-1002.
WHAT YOU WILL LEARN
defend against social engineering threats

maximize your defenses against the most common threats of today

leverage the built-in users and groups to simplify account management

manage file operations

manage file servers

manage user authentication

secure drives with full volume data encryption

deploy and manage user-based file encryption

implement strong password policies

administer user accounts

administer basic Active Directory functions

implement additional account management best practices

secure a home office network

demonstrate your grasp of these critical security concepts
IN THIS COURSE
6m 15s

11m 50s

6m 15s

4.

NTFS vs. Share Permissions

7m 49s

5.

Shared Files and Folders

8m 14s

5m 16s

4m 34s

5m 24s

9.

Password Best Practices

7m 20s

5m 58s

11.

Basic Active Directory Functions

6m 53s

12.

Additional Best Practices

5m 23s

13.

Security on SOHO Wireless and Wired Networks

5m 51s

14.

Exercise: Review Critical Security Concepts

2m 50s
EARN A DIGITAL BADGE WHEN YOU COMPLETE THIS COURSE
Skillsoft is providing you the opportunity to earn a digital badge upon successful completion of this course, which can be shared on any social network or business platform
Digital badges are yours to keep, forever.
YOU MIGHT ALSO LIKE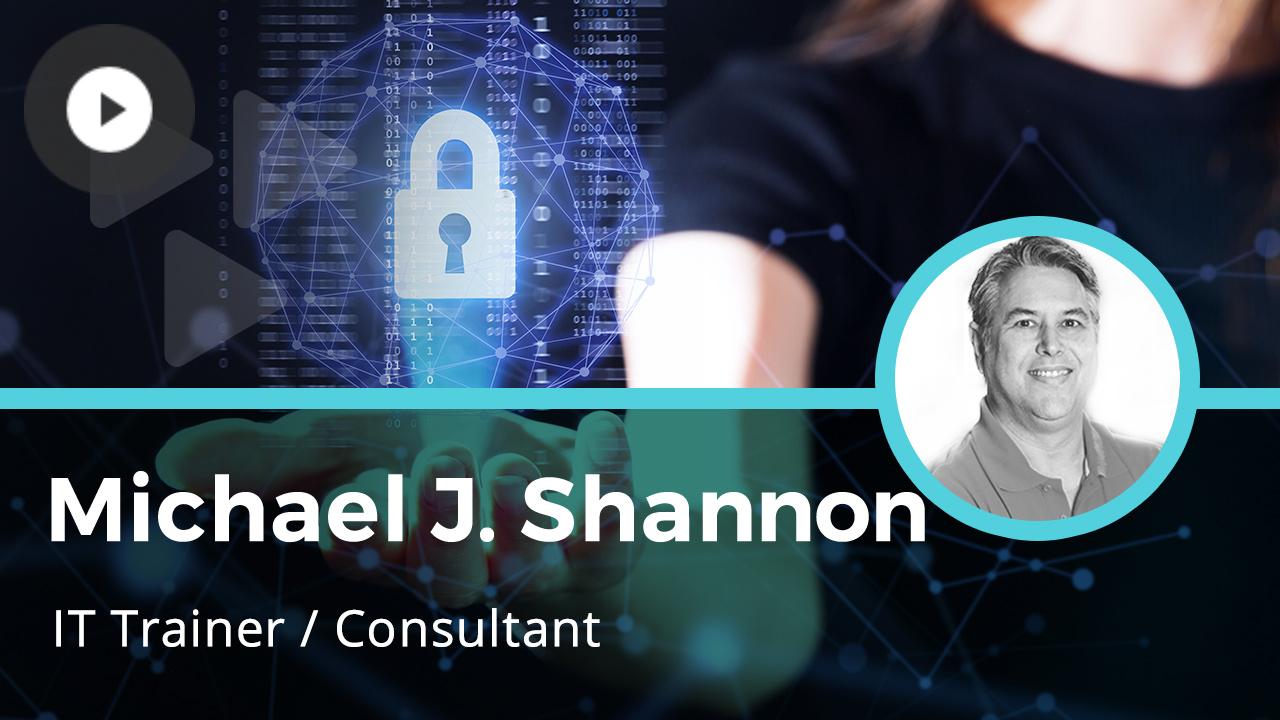 PEOPLE WHO VIEWED THIS ALSO VIEWED THESE