Decoding the Packet Header & Discovering ICMPv6
IPv6
Includes Assessment
Earns a Badge
IPv6 is here to stay and will eventually replace IPv4. Discover how the packet header is decoded and how ICMPv6 factors into IPv6.
WHAT YOU WILL LEARN
identify the basic IPv6 header

identify the IPv6 header extensions

describe the need for IPCMPv6

perform an ICMPv6 echo request/reply (ping)

define the neighbor discovery process for determining the MAC of a known IPv6 address

describe the purpose of the solicited-node multicast address

describe the need for IPv6 Path MTU Discovery

recall the fundamental building blocks of IPv6
IN THIS COURSE
8m 26s

2.

IPv6 Header Extensions

8m 43s

8m 48s

4.

ICMPv6 Echo Request/Reply

4m 7s

5.

IPv6 Neighbor Discovery

8m 49s

6.

Solicited-node Multicast Addresses

8m 42s

7.

IPv6 Path MTU Discovery

7m 19s

8.

Exercise: IPv6 Foundation Review

3m
EARN A DIGITAL BADGE WHEN YOU COMPLETE THIS COURSE
Skillsoft is providing you the opportunity to earn a digital badge upon successful completion of this course, which can be shared on any social network or business platform
Digital badges are yours to keep, forever.
YOU MIGHT ALSO LIKE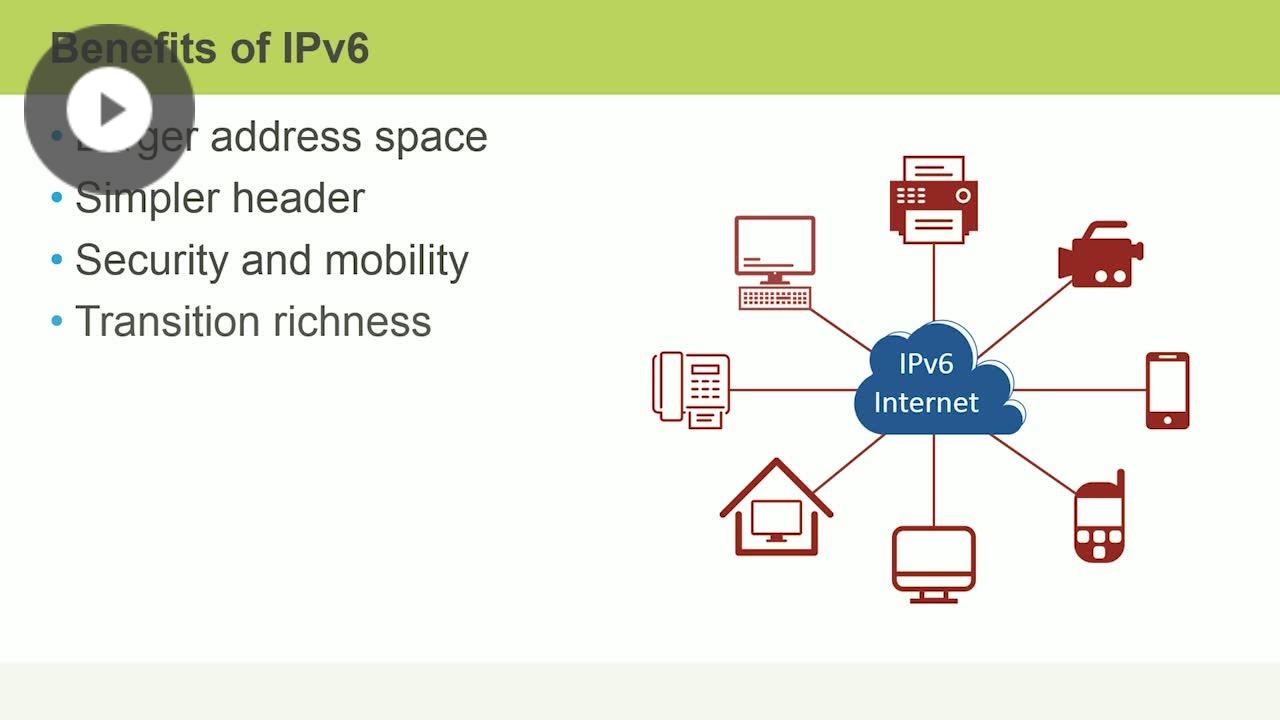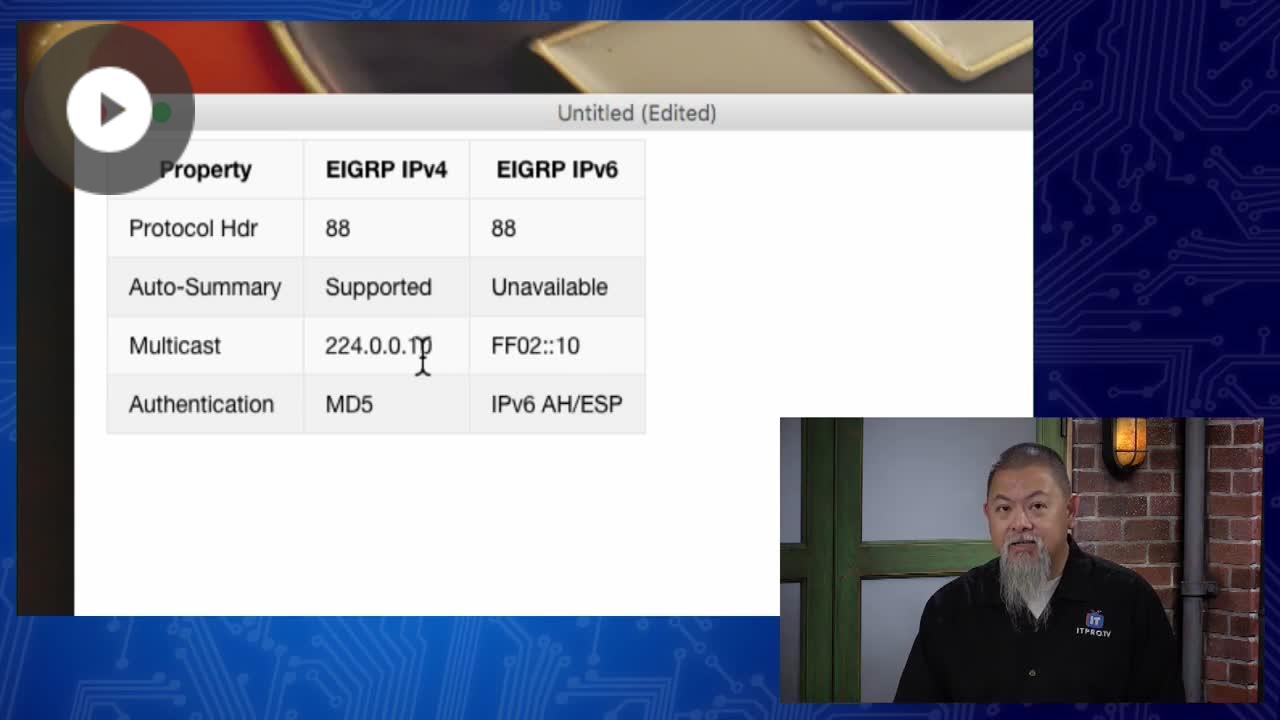 PEOPLE WHO VIEWED THIS ALSO VIEWED THESE