Troubleshooting Common Network Service Issues
Includes Assessment
Earns a Badge
Network services, such as DNS and DHCP, help business operations run smoothly. Explore common issues that occur with network services as well as how to resolve them, including incorrect gateways, duplicate IP addresses, and incorrect times.
WHAT YOU WILL LEARN
correct issues relating to incorrect gateway or netmask

troubleshoot issues caused by duplicate IP and MAC addresses

troubleshoot issues where names are not resolving

troubleshoot issues caused by expired DHCP scopes and rogue DHCP servers

correct issues caused by expired IP addresses and incorrect system times

troubleshoot issues caused by untrusted SSL certificates and blocked TCP/UDP ports

troubleshoot issues caused by incorrect firewall and ACL settings

correct issues caused by hardware failures and unresponsive services

troubleshoot network service issues
IN THIS COURSE
1.

Incorrect Gateway or Netmask

7m 57s

2.

Duplicate IP or MAC Addresses

7m 18s

4m 59s

4.

Expired DHCP Scopes and Rogue DHCP Servers

7m 56s

5.

Expired IP Addresses and Incorrect Times

7m 38s

6.

SSL Certificates and Blocked Ports

6m 31s

7.

Incorrect Firewall and ACL Settings

3m 45s

8.

Hardware Failures and Unresponsive Services

7m 12s

9.

Exercise: Troubleshoot Network Service Issues

4m 2s
EARN A DIGITAL BADGE WHEN YOU COMPLETE THIS COURSE
Skillsoft is providing you the opportunity to earn a digital badge upon successful completion of this course, which can be shared on any social network or business platform
Digital badges are yours to keep, forever.
YOU MIGHT ALSO LIKE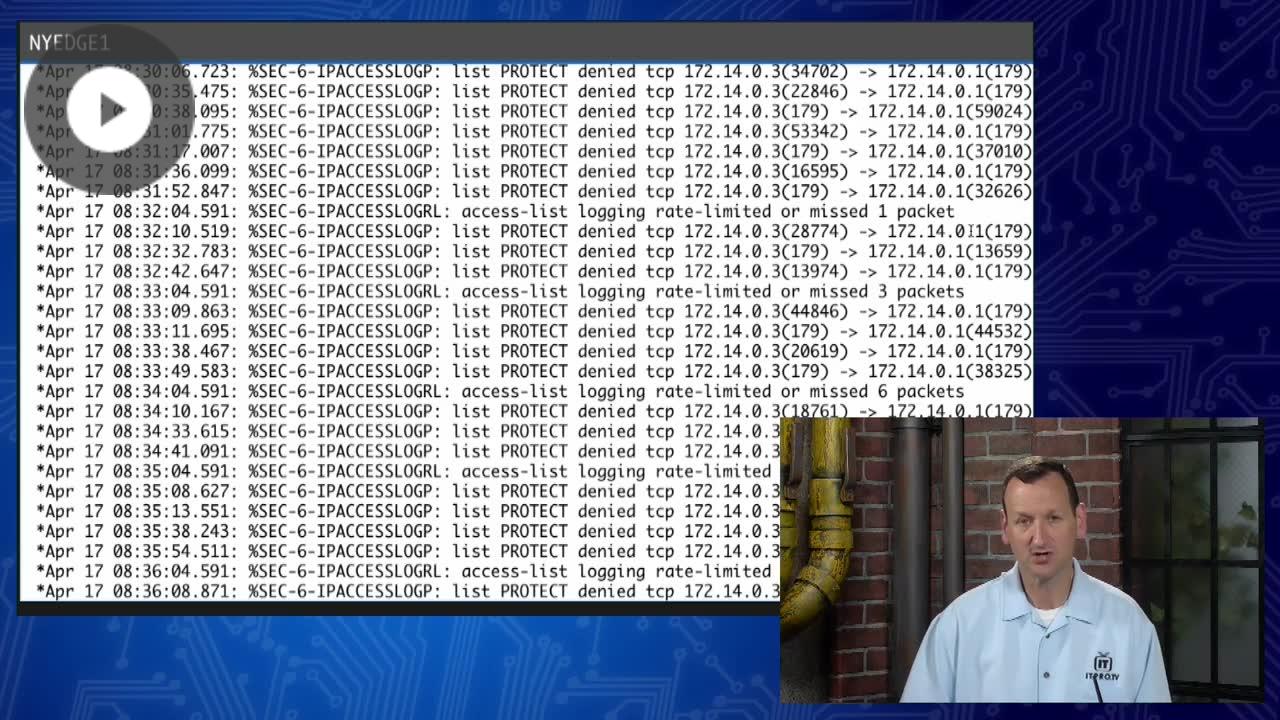 PEOPLE WHO VIEWED THIS ALSO VIEWED THESE