The Leadership Challenge:How to Make Extraordinary Things Happen in Organizations, Seventh Edition
7h 31m

Barry Z. Posner, James M. Kouzes
John Wiley & Sons (US)
2022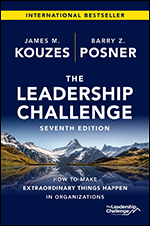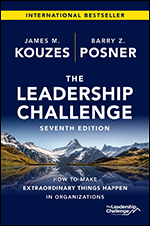 The latest edition of the gold-standard guide for leadership development
In the new seventh edition of The Leadership Challenge: How to Make Extraordinary Things Happen in Organizations, best-selling leadership authors and business scholars James Kouzes and Barry Posner deliver an essential strategic playbook for effective leadership. The book's actionable advice is grounded in robust research and deep insights into the complex interpersonal dynamics of the workplace.
Premier authorities in the field, the authors frame leadership as both a skill to be learned and as a relationship to be nurtured. They demonstrate how to achieve extraordinary results in the face of contemporary business challenges with engaging stories, current case studies, and straightforward frameworks for those who seek continuous, incremental improvement.
The book also offers:
Incisive commentary on the shift toward team-oriented and hybrid work relationships
Key insights into how to break through a new and pervasive level of cynicism amongst the modern workforce
Strategies for leveraging the electronic global village to deliver better results within your team, in your department, and across your organization
Perfect for every practicing and aspiring leader who wants to stay current, relevant, and effective in a rapidly evolving business environment, The Leadership Challenge will help you remain impactful and capable of inspiring and motivating your constituents at every level.
About the Author
JAMES KOUZES is a fellow at the Doerr Institute for New Leaders at Rice University and formerly the Dean's Executive Fellow of Leadership, Leavey School of Business at Santa Clara University.
BARRY POSNER holds the Michael J. Accolti, S.J., Chair at Santa Clara University and is Professor of Leadership with the Leavey School of Business. He is Chair of the Department of Management and Entrepreneurship and previously served as Associate Dean for Graduate Programs, as well as Executive Education, and as Dean of the Leavey School.
In this Book
When Leaders are at Their Best

Clarify Values

Set the Example

Envision the Future

Enlist Others

Search for Opportunities

Experiment and Take Risks

Foster Collaboration

Strengthen Others

Recognize Contributions

Celebrate the Values and Victories

Treat Challenge as an Opportunity

Endnotes
YOU MIGHT ALSO LIKE
Rating 4.5 of 46 users
(46)
Rating 4.7 of 269 users
(269)