The Power of Latino Leadership: Culture, Inclusion, and Contribution, Second Edition, Revised and Expanded
4h 38m

Juana Bordas
Berrett-Koehler Publishers
2023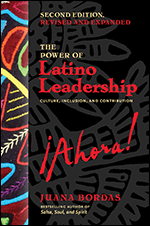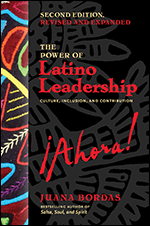 This updated and expanded edition is the first and only book to offer a leadership model firmly based on the Latino experience and culture.
By 2045 Latinos will make up 1 in 4 Americans. They are projected to be 78% of the new entries into the labor force in the next ten years. By sheer numbers alone, Latinos will shape the 21st Century. What does it take to lead such a varied and vibrant people who hail from twenty-six countries and are a blend of different races? And what can leaders of all cultures and ethnicities learn from how Latinos lead?
Juana Bordas takes us on a journey to the very heart and soul of Latino leadership. She offers 10 principles that richly illustrate the inclusive, people-centered, socially responsible, and life-affirming ways Latinos have led their community. This model is uniquely suited to this century's multicultural, global age.
This new and expanded edition includes a chapter on intergenerational leadership that recognizes vast generational shifts are occurring: ten thousand Baby Boomers retire every day and Millennials and Zs are the largest generations in history. Six out of 10 Latinos are millennials. This new chapter can guide us in preparing the next generations to take the helm of leadership.
This unprecedented and wide-ranging book shows that Latino leadership is indeed powerful and distinctive and has lessons that can inform leaders of every background.
About the Author
Juana Bordas is president of Mestiza Leadership International, a company that focuses on leadership and diversity. She immigrated to the United States from Nicaragua on a banana boat. She received the Franklin H. Williams Award from the US Peace Corps for her lifelong commitment to advancing communities of color. Bordas served as adviser to Harvard's Journal on Hispanic Policy and the Kellogg National Fellows Program, vice chair of the Greenleaf Center for Servant Leadership, and trustee of the International Leadership Association. She received an honorary doctorate from Union University in 2009 and currently serves on its board.
In this Book
Introduction

Ancient Roots and Mestizo Ancestry

The Latino Legacy in the United States

Personalismo: The Character of the Leader

Conciencia: Knowing Oneself and Cultivating Personal Awareness

Destino: Personal and Collective Purpose

De Colores: Culturally Centered Leadership

Fe y Esperanza: Sustained by Faith and Hope

Juntos: Leadership by the Many

¡Adelante! Immigrant Spirit, Global Vision, Multiracial Identity

Sí Se Puede: Social Activism and Coalition Leadership

El Círculo: Inclusiveness Across Generations

Gozar la Vida: Leadership That Celebrates Life!

Latino Destino: Building a Diverse and Humane Society

Notes

Glossary

In Gratitude—Gracias
YOU MIGHT ALSO LIKE
Rating 4.6 of 232 users
(232)