Think to Win: The Power of Possibility Thinking
2h 14m

Roger Crawford
Made for Success
2021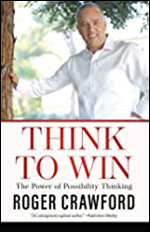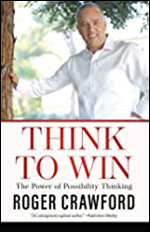 What do all remarkable people and organizations have in common? They embrace the power of "possibility thinking." The most successful people and organizations think again or think differently from those less successful. By developing the habit of possibility thinking, you are mentally prepared to tackle your next challenge and optimize your next opportunity.
Everyone encounters circumstances that are uncontrollable and unchangeable, but we can learn to control and change our mindset. When you put the skills of possibility thinking into practice, your productivity increases, performance is enhanced and new possibilities emerge.
In this Book
Clarify Your Purpose

Identify Your Pessimism: Why Is It Impossible?

Amplify Your Potential: What Are Your Assets?

Multiply Your Possibilities: Who Will Help You?

Quantify Your Progress: How Will You Know When You're There?
YOU MIGHT ALSO LIKE
Rating 4.6 of 312 users
(312)
Rating 4.6 of 364 users
(364)
Rating 4.6 of 65 users
(65)
PEOPLE WHO VIEWED THIS ALSO VIEWED THESE
Rating 4.5 of 3198 users
(3198)
Rating 4.4 of 12189 users
(12189)
Rating 4.5 of 3190 users
(3190)