CompTIA A+ 220-1001: Working with Peripheral Devices
Includes Assessment
Earns a Badge
This course explores peripheral devices and information on the various types of hardware that can be connected to your computer. Features and functions of each of the types of hardware are also covered. Devices covered in this course are: printers, including laser, dot matrix, and inkjet; scanners, including flatbed and barcode; monitors, including the two main types, cathode ray tube (CRT) and liquid crystal display (LCD); a relatively new peripheral device, the virtual reality, or VR, headset; and external optical drives; mice and keyboards with additional features. Learners observe touchpads and signature pads; game controllers; digital cameras and webcams; microphone and speakers; projectors; implementing several methods of external storage drives; KVM switch (stands for keyboard, video, and mouse), a physical device that allows a user to control multiple computers, but with a single set of peripherals, specifically, your keyboard, your mouse, and your monitor; magnetic and chip readers; and Near Field Communication (NFC). Conclude the course with an informative discussion about smart card readers. This course can be used to help prepare for the 220-1001: CompTIA A+ certification exam.
WHAT YOU WILL LEARN
describe the various printer options available

list features of flatbed and barcode scanners

recognize the various monitors options

describe VR peripherals such as headsets

recognize when to use external optical drives

describe the importance of mice and keyboards

list the benefits of touchpads and signature pads

recognize game controllers

list the benefits of having computer cameras and webcams

describe the purpose of microphones and speakers

describe features of projectors such as lumens and brightness

list external storage drive options

identify the benefits of KVMs

differentiate between magnetic and chip readers

list features of NFC

recognize when to use smart card readers

identify computer peripherals
IN THIS COURSE
7m 8s

2.

Flatbed and Barcode Scanners

4m 45s

7m 19s

3m

4m 3s

4m 39s

7.

Touchpads and Signature Pads

3m 10s

2m 6s

2m 53s

10.

Microphone and Speakers

3m 26s

4m 53s

12.

External Storage Drives

7m 36s

4m 35s

14.

Magnetic and Chip Readers

2m 49s

3m 35s

2m 53s

17.

Exercise: Identifying Computer Peripherals

6m 35s
EARN A DIGITAL BADGE WHEN YOU COMPLETE THIS COURSE
Skillsoft is providing you the opportunity to earn a digital badge upon successful completion of this course, which can be shared on any social network or business platform
Digital badges are yours to keep, forever.
YOU MIGHT ALSO LIKE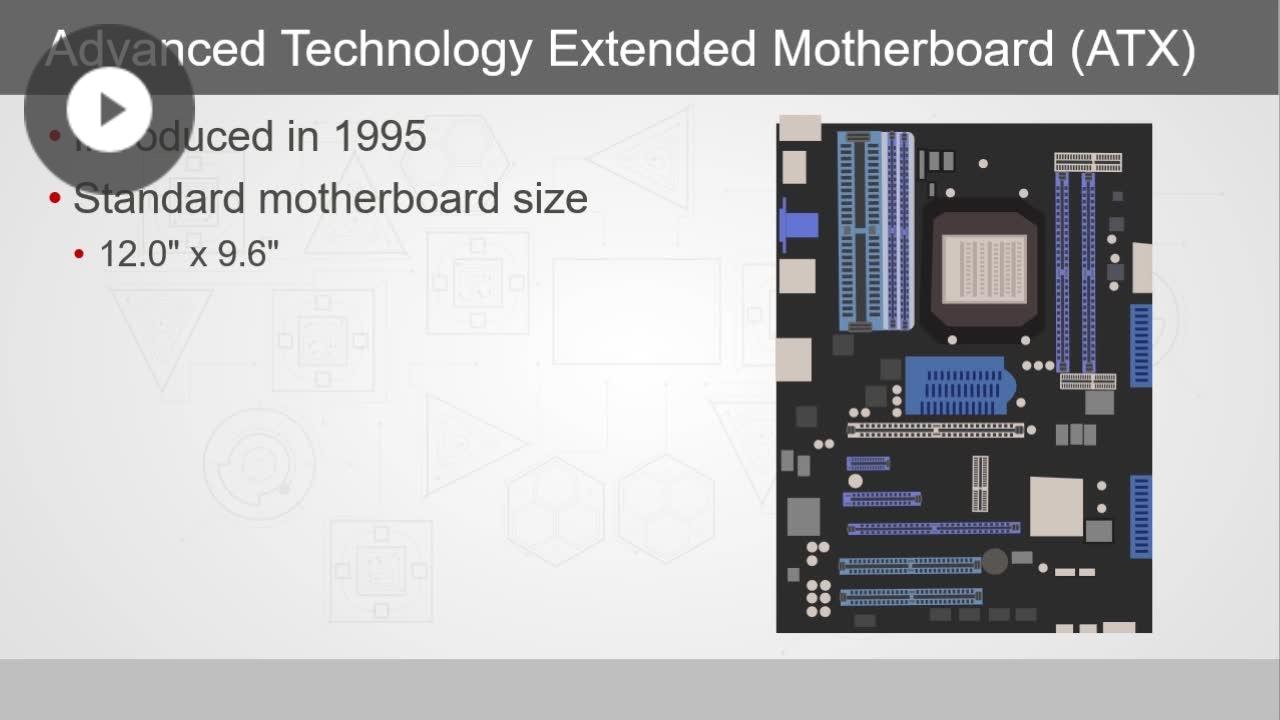 PEOPLE WHO VIEWED THIS ALSO VIEWED THESE