Includes Assessment
Earns a Badge
IPv6 is here to stay and will eventually replace IPv4. Develop a solid foundation around IPv6 by exploring IPv6 addresses and how they can be allocated in network environments.
WHAT YOU WILL LEARN
recognize an IPv6 address

identify the different types of IPv6 addresses

identify the different types of IPv6 unicast addresses

describe global IPv6 unicast addresses

describe why IPv6 addresses will not be exhausted for a long time

describe unique local IPv6 addresses

describe link-local IPv6 addresses

describe multicast IPv6 addresses

describe anycast IPv6 addresses

define how the IPv6 interface identifier is assigned to devices

describe the DAD process
IN THIS COURSE
1.

IPv6 Addressing Format

6m 53s

6m 47s

3.

IPv6 Unicast Addresses

7m 17s

4.

IPv6 Global Unicast Addresses

8m 46s

5.

IPv6 Address Exhaustion

8m 5s

6.

IPv6 Unique Local Addresses

6m 56s

7.

IPv6 Link-local Addresses

3m 26s

8.

IPv6 Multicast Addresses

8m 44s

9.

IPv6 Anycast Addresses

6m 35s

10.

IPv6 Interface Identifier

7m 55s

11.

IPv6 Duplicate Address Detection

4m 4s
EARN A DIGITAL BADGE WHEN YOU COMPLETE THIS COURSE
Skillsoft is providing you the opportunity to earn a digital badge upon successful completion of this course, which can be shared on any social network or business platform
Digital badges are yours to keep, forever.
YOU MIGHT ALSO LIKE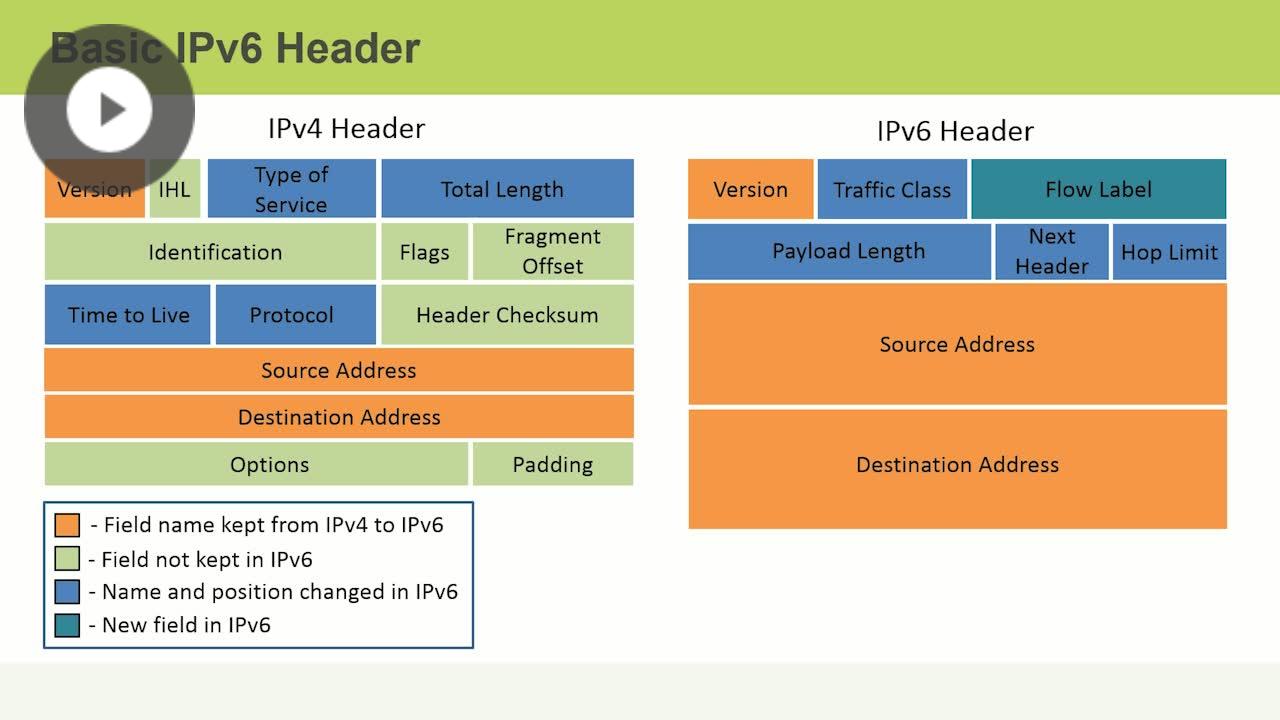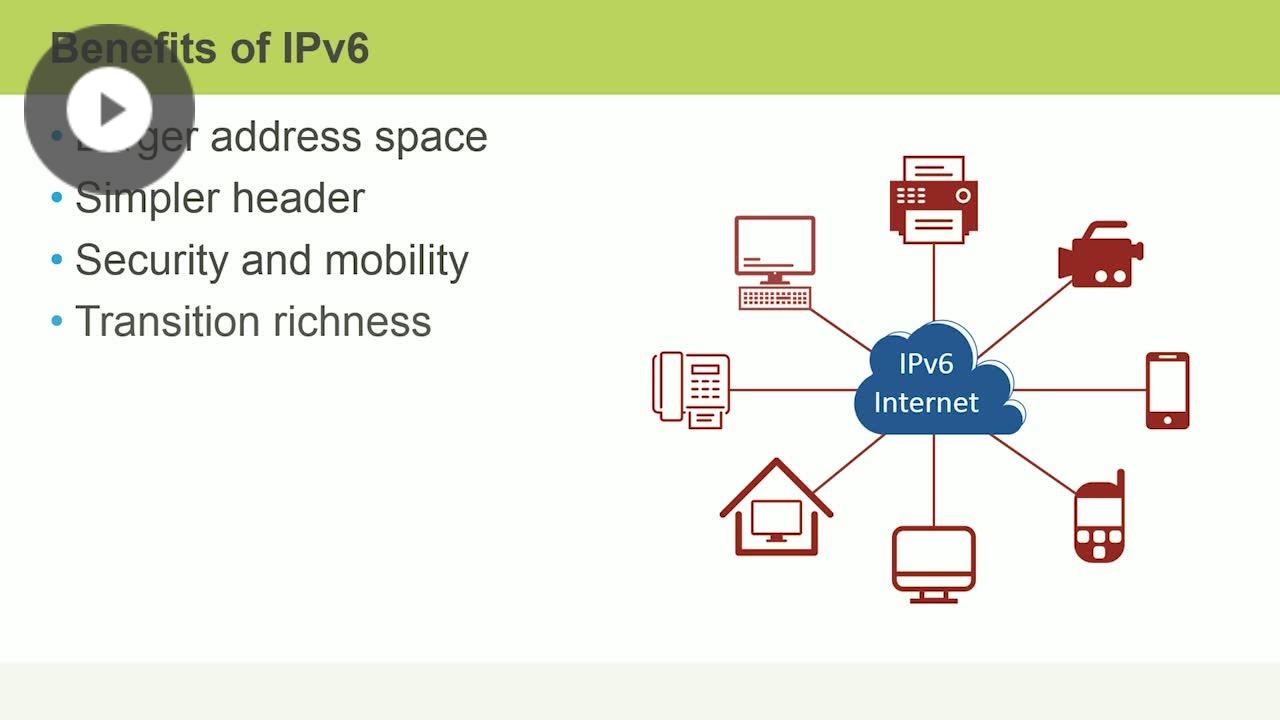 PEOPLE WHO VIEWED THIS ALSO VIEWED THESE